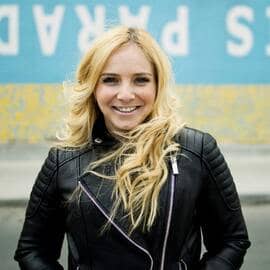 Frances Fishman
Behavior Analyst
Frances Fishman is the founder and owner of The Play Base. She is a Board Certified Behaviour Analyst with her M.Ed. in Developmental Psychology and Education. Frances is a hard working, empathetic, and loving woman, leader and entrepreneur who took her passion and turned it into her career.
With over 12 years experience in behaviour modification in the home, community and educational settings, as well as being a mother of 3, she has developed a skill set and a perspective that has allowed her tremendous success with her team and client base. She is an optimist who believes that every person can be given the chance to live to their highest potential when given a loving approach and a team who believes in them and sees the incredible potential each individual has.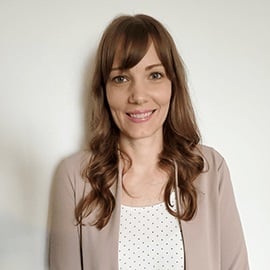 Stephanie Scarlett
Case Supervisor/Lead Therapist
Stephanie is a Board Certified Behavior Analyst with a Masters in Applied Disability Studies. She is a Case Supervisor at The Play Base and has been working in the field for over 12 years in home, school, and community settings. Stephanie loves canoeing, camping, and chocolate chip cookies.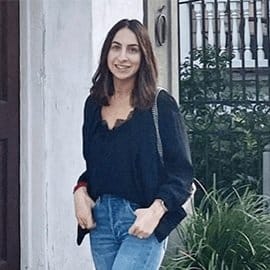 Sara Schacter
Case Supervisor/Lead Therapist
Sara Schacter is a therapist and case supervisor at The Play Base. She has her Masters in Science in Applied Behaviour Analysis. Sara has many years of experience working with younger children in a variety of different settings including a hospital setting. Sara's passion is working with children in early childhood settings providing early intervention, parent and staff training.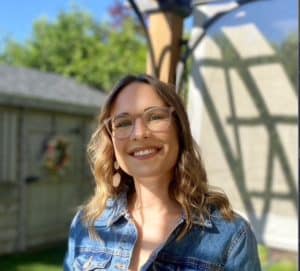 Taylor Kanitz
Clinical Supervisor
Taylor is a BCaBA and case supervisor at the play base. She graduated from the Seneca College Behavioural Sciences diploma program and Capilano University's ABA (autism) degree program with distinction and is currently completing a Master's in Applied Disability Studies at Brock University. Taylor has a passion for promoting the growth and learning of others through evidence-based procedures in play. She loves the outdoors, the cottage, spending time with family, and music!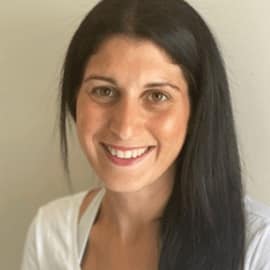 Yael Elitzur-Samuel
Lead Therapist
Yael is a registered behavior technician and has a Master of Arts degree in Early Childhood Studies, where she focused on the inclusion of children with autism in schools, as well as a Bachelor of Arts degree in Early Childhood Education. Yael has over 14 years of experience in the field and has been working with The Play Base for past two years.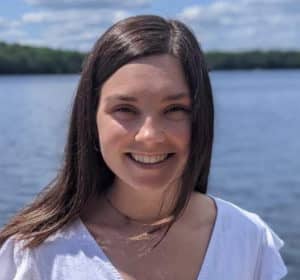 Jessica Malone
Case Supervisor
Jessica is a BCaBA and grad of Capilano University with an undergrad in Behavior Sciences specialized in ABA. She is also a Registered Behavior Technician as well as an Early Childhood Educator. Growing up, Jessica participated in Karate classes for 9 years receiving her karate teacher and weapons certificate.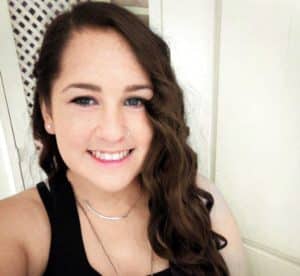 Brittany Dunlop
Lead Behavioural Therapist
Brittany is a Lead Behaviour Therapist who graduated from Seneca College  with a Behavioural Sciences diploma.
She is passionate about making a difference and helping her clients and their families. Brittany has been in the field for over 5 years and has worked in a number of difference settings such as in-home, in-clinic, at schools and in the community.
She loves implementing ABA practices within play to help children learn as natural as possible while making learning fun.
Some things Brittany loves to do outside of work is playing with her 3 dogs, riding her bike, going to concerts and going on hikes to explore new places!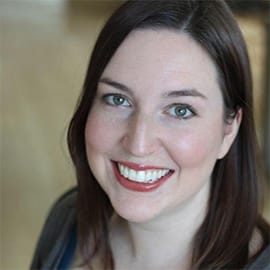 Heather Barclay
Instructor Therapist
Heather is passionate about education and nurturing each child's unique self-expression, Heather has been teaching and working with children for over 17 years in many countries around the world. Heather's specializations are language development, early learning and reading. She empowers children as leaders, co-creators and decision-makers in their own learning processes.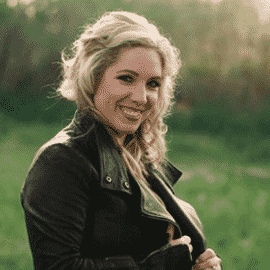 Jillian Newman
Instructor Therapist
Jillian graduated from Western University in 2009 with a BA in Psychology, and has since been dedicated to helping individuals with additional needs. Over the past 12 years, Jillian has volunteered with Holland Bloorview, worked as an instructor therapist, early intervention preschool teacher, music therapy instructor, and a support worker for students in a school setting.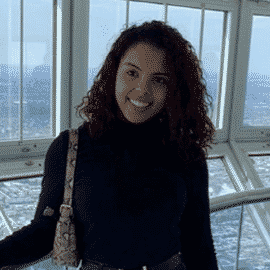 Raven MaCkenzie
Instructor Therapist
Raven Newman is a behaviour therapist at The Play Base for just under a year. She is a certified Early Childhood Educator, and currently 1 year away from receiving her BEd. Raven started her career in this filed, first as a 1-on-1 educator, then as a co teacher in special education.