The Play BASE
Summer Camp 2022
Who is it for?
Children aged 3-6 who need support in play, social interaction, self & co-regulation and school-readiness skills.
What do we offer?
Camp 9am – 12pm or  9am – 3:30pm (no naps), with themed weeks, exciting new activities, a fun environment that will be engaging, focusing on self-regulation, play skills and preparation to enter the classroom for the fall.
Where are we offering?
Our BASE located at First Foundations
1076 Rutherford Rd #1, Maple, ON L6A 1S2, Canada
When are we offering?
Session 1: July 4 – 29, 2022
Session 2: August 2 – 19, 2022 
What is the ratio?
3:1 ratio
What is the Cost?
$525/Week
OAP funding is acceptable
1:1 Therapeutic support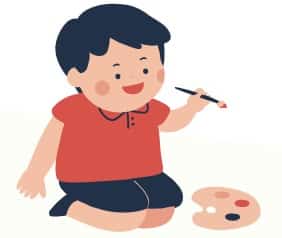 Please complete the form below. We will contact you within 24 hours to confirm your enrolment.
We're passionate about helping make a positive difference in the lives of others.